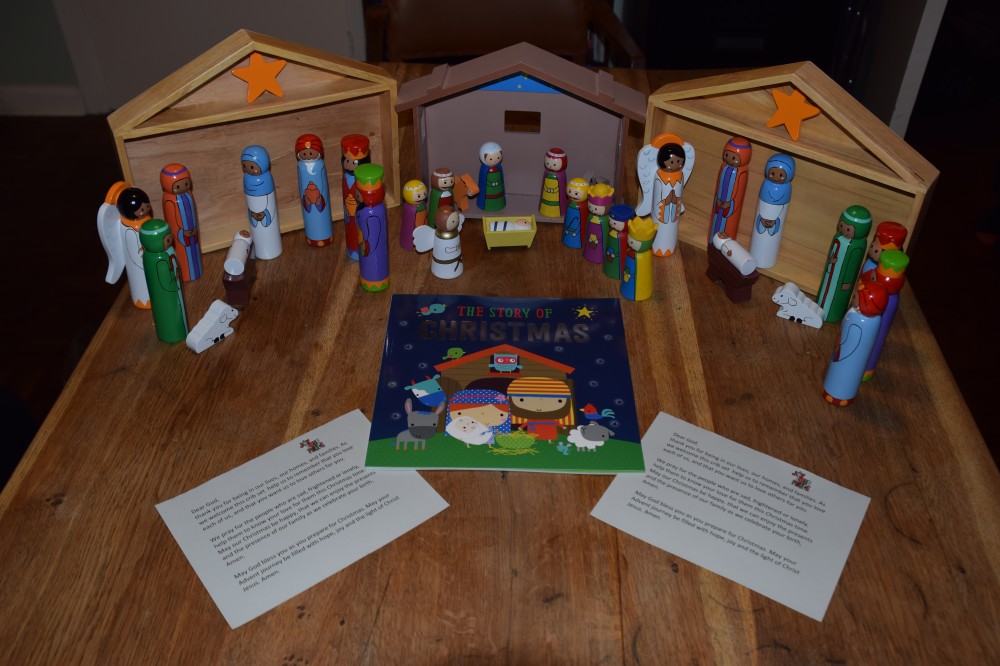 Posada is a Spanish word meaning 'inn'. Posada celebrations originated in Mexico where two young people were chosen to dress up as Mary and Joseph. They used to travel from house to house in their village telling people about the imminent arrival of Jesus and asking them if they would give Him a room. On Christmas Eve they would re-enact a community play and bring figures of Mary and Joseph to be placed in a crib.
The modern day equivalent is based on this concept but encourages people to give a home to the nativity figures of Mary and Joseph for a night. This symbolises making room for Jesus in our lives, homes and communities.
Each night for the week from the beginning of Advent the figures travel around the parish from place to place arriving in the school Christmas service in time to celebrate the birth of Jesus.
The journey encourages people to think about the meaning of Christmas and to share the message with others.
"So Joseph went up from the town of Nazareth in Galilee to Judea, to Bethlehem the town of David, because he belonged to the house and line of David. He went to register with Mary, who was pledged to be married to him and was expecting a child." Luke 2:4-5.
A Prayer to welcome the figures into our homes
Eternal God, Father Son and Holy Spirit You are always present in our home unseen and often not acknowledged. Help us to experience the joy of looking forward this Advent and make it a time of new beginnings. We welcome these figures from the nativity and pray that you will bless this house and all of us who live here. Amen.

A Prayer for others who will be welcoming the figures
Lord God our Father, as we have welcomed these Posada figures into our homes, we pray that other people will open their homes and their lives to you at this Advent time. Help all who will be involved in the Posada by welcoming these figures to celebrate with expectation the waiting time between now and Christmas. Through Jesus Christ our Lord. Amen.
OR
Dear God, thank you for being in our lives, our homes, and families. As we welcome this crib set help us to remember that you love each of us, and that you want us to love others for you.
We pray for the people who are sad, frightened or lonely, help them to know your love for them this Christmas time.
May our Christmas be happy, that we can enjoy the presents and the presence of our family as we celebrate your birth, Amen.


May God bless you as you prepare for Christmas. May your Advent
journey be filled with hope, joy and the light of Christ Jesus. Amen