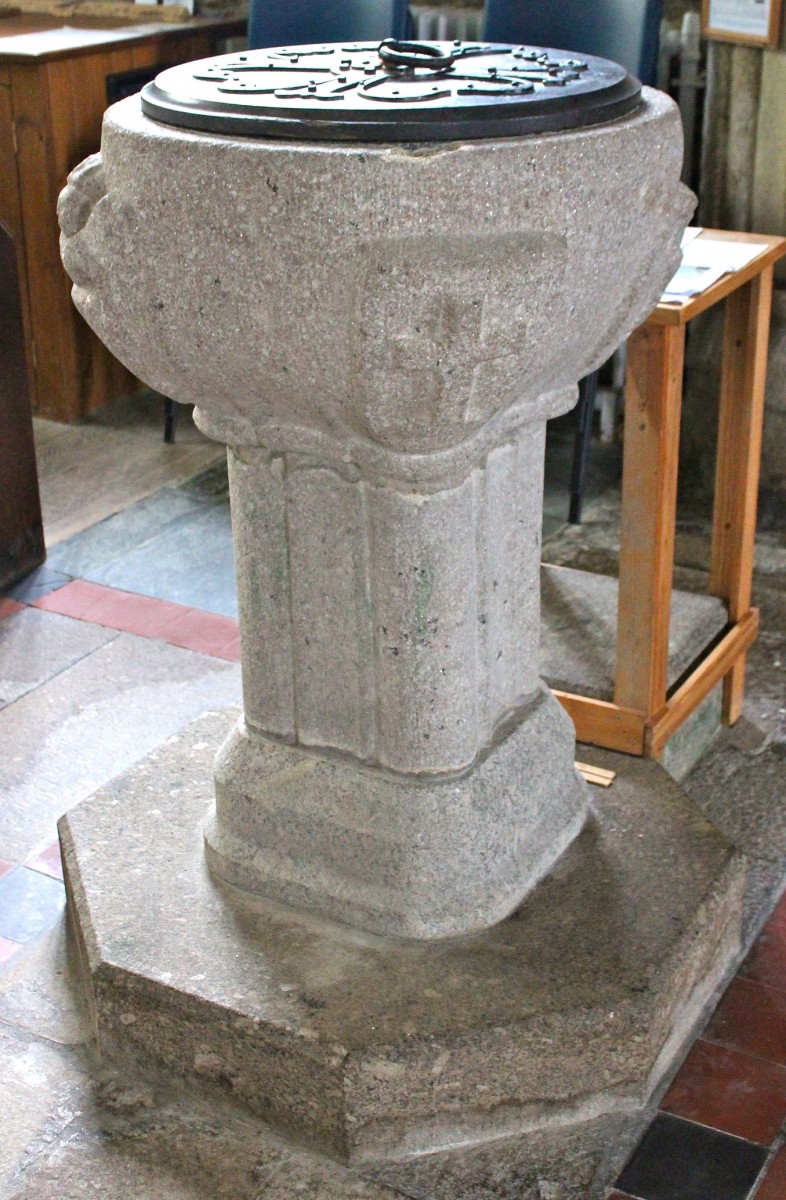 The Font is probably 13th century and rests upon a 15th century base and prayer step, made of Sparkling Ludgvan granite.. The bowl is an unusual octagonal shape and is inscribed with three angels supporting shields.
On the fourth shield there is a plain Latin cross on two steps. On the west side, next to the prayer step, there is a small Maltese cross carved in stone between the two shield bearing angels.
Notice the size of the bowl, 26 inches, large enough to completely dip a small child.