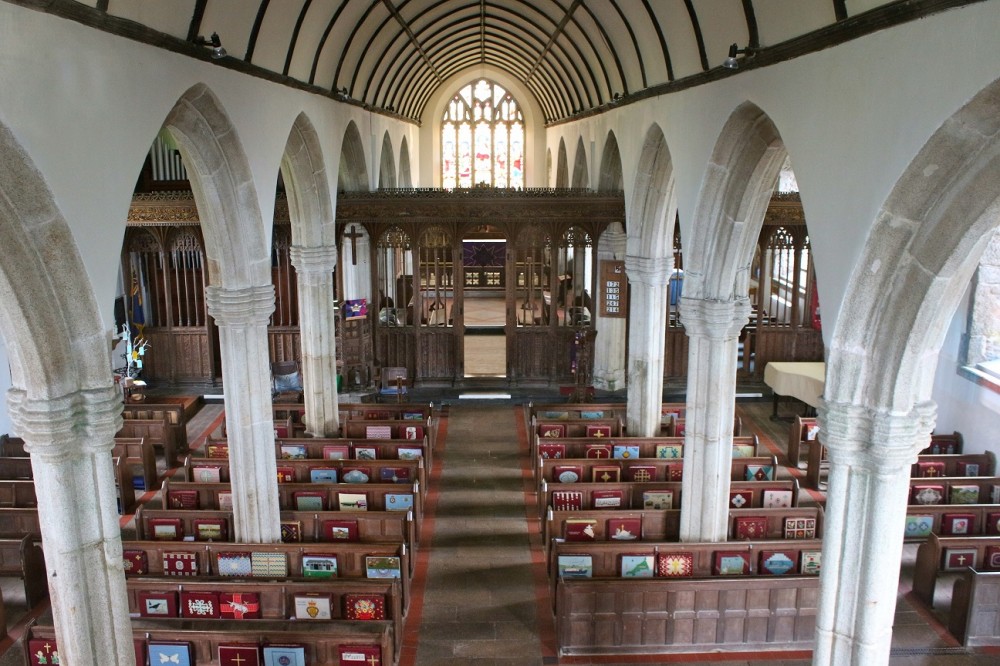 The beautiful, handmade kneelers beginning to fill the church have all been made by members of the congregation, many taught by Sheila Hosking how to embroider. All the kneelers have an original design and are usually in memory of someone or commemorating a special event.
The long kneeler at the High Altar rail was made by Sheila Hosking and depicts the nine Land's End saints. It took her over six years to embroider and was dedicated in 1992. It shows nine saints, St Loy, St Sancreed, St Euny, St Levan, St Buriana, St Sennen, St Piran, St Just and St Pol de Leon.
The embroidered inscription on the long side comes from the Te Deum, and reads Holy, Holy, Holy, Lord God of power and might. Make us to be numbered with thy saints in glory everlasting. Heaven and earth are full of thy glory. It is written in English on the altar edge and in Cornish on the side facing the congregation.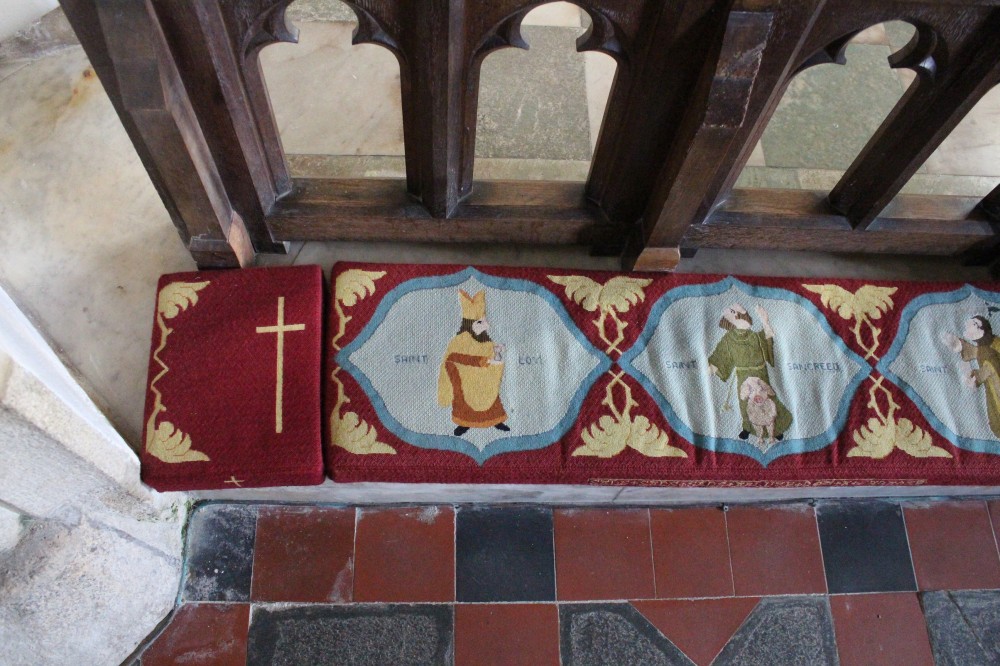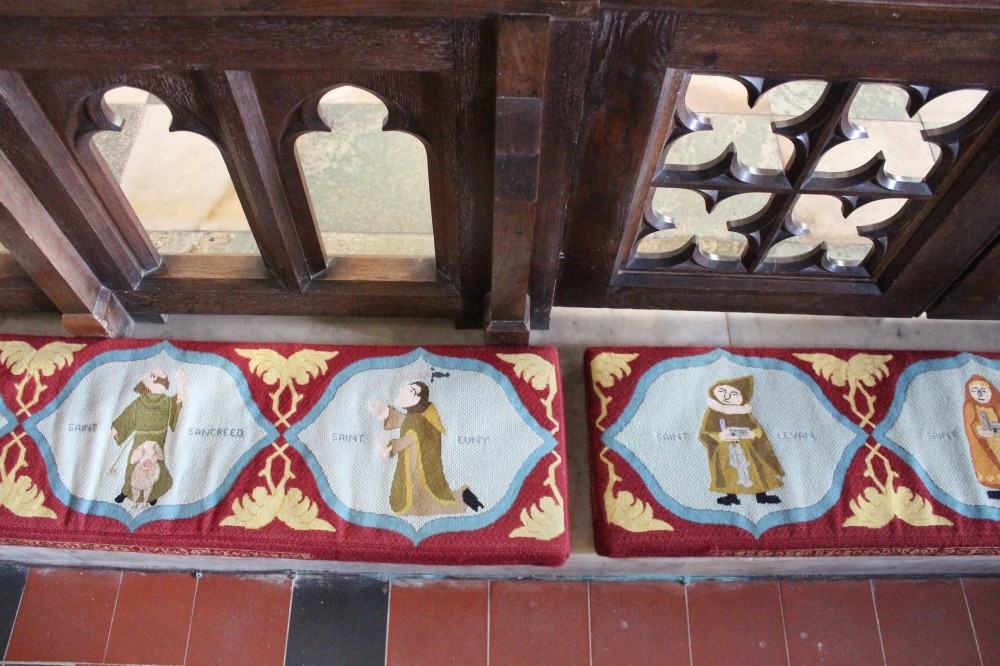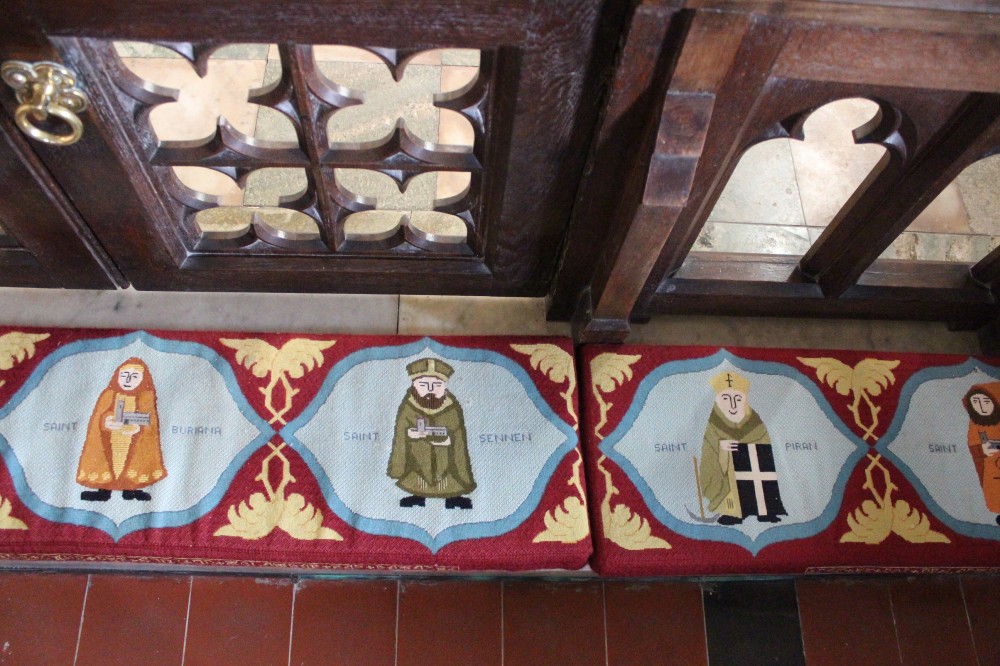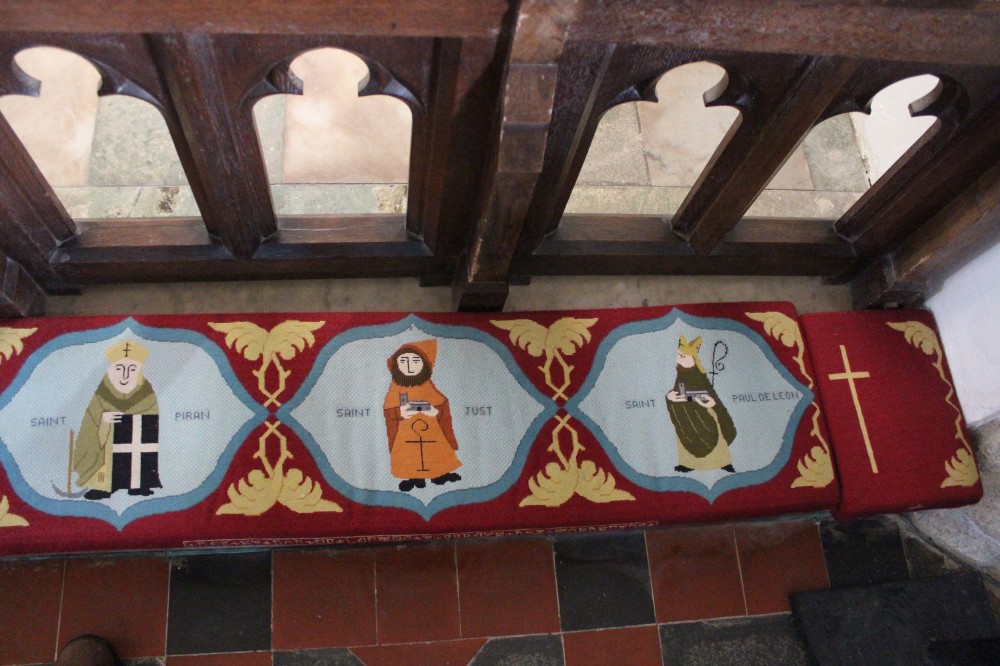 The two kneelers at the Lady Chapel altar rail were made by Eileen Jenkin in 1997. One is dedicated to the memory of her paternal grandparents John and Jane Carne. John was a policeman and the design of the kneeler shows along its length the story of a crime from discovery to punishment and the workings of justice. The other kneeler is dedicated to Eileen's maternal grandparents, Ashley and Eileen Cargeeg who farmed at Cardinney, and shows the processing of milk from cow to table.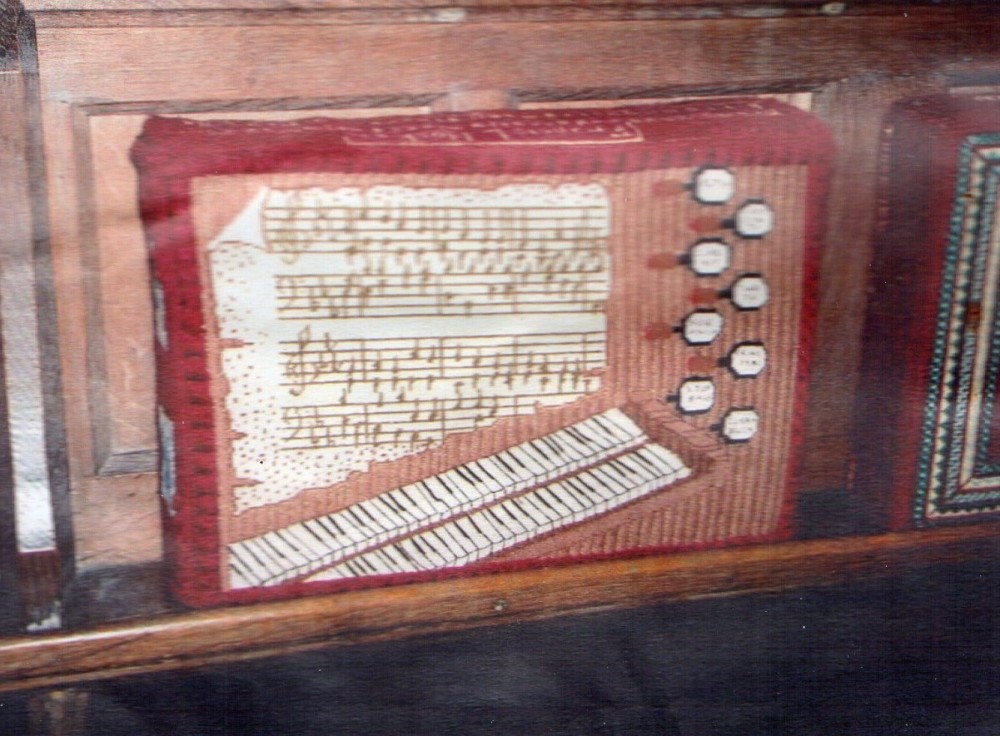 This kneeler to the right, showing a keyboard, music and organ stops, was painstakingly made by Margaret Hosken in memory of her husband Frankie who was our Church Organist for many years. Unfortunately it has disappeared from the church. If anyone finds it we would be very grateful for its return.