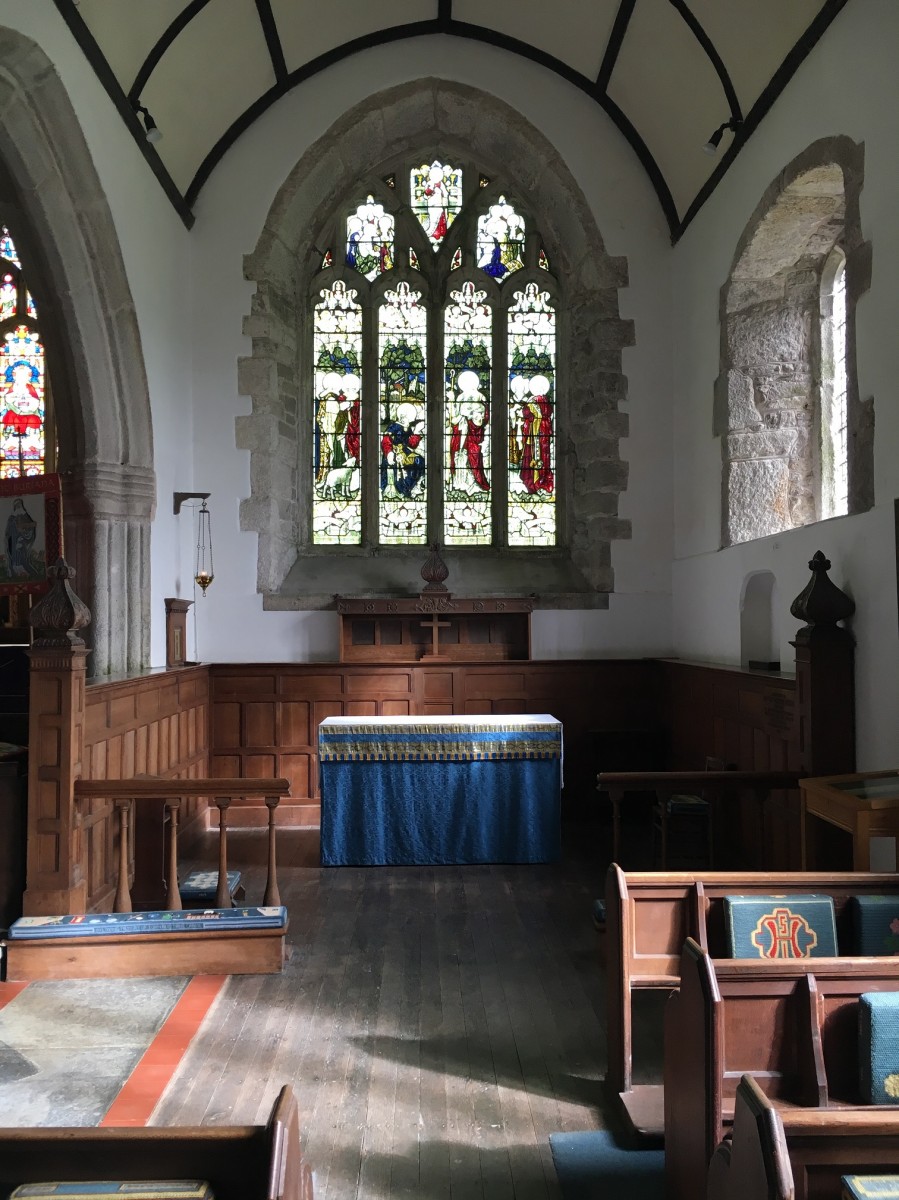 The Lady Chapel was restored in 1956 and is the gift of John Franklin Tonkin in memory of his uncle Robert Edmund Tonkin of Treverven. The oak paneling was formerly in the manor house of Boshan in the parish of Manaccan and local carpenter Harold Thomas reports that they had to shorten it quite a bit to fit it into the Lady Chapel.
In 1980 some of the oak benches from the North corner of the church were moved into the Lady Chapel and fitted by William Roberts of Rospletha. This work was the gift of Mrs Gillian Green in memory of her father, John Franklin Tonkin of Treverven.
The Blessed Sacrament is reserved in the chapel. The aumbrey was placed there in 1960 by the congregation of St Buryan and the Lugg family. William Lugg celebrated 65 years as Altar Server and 39 years as Churchwarden before he died in 1993.